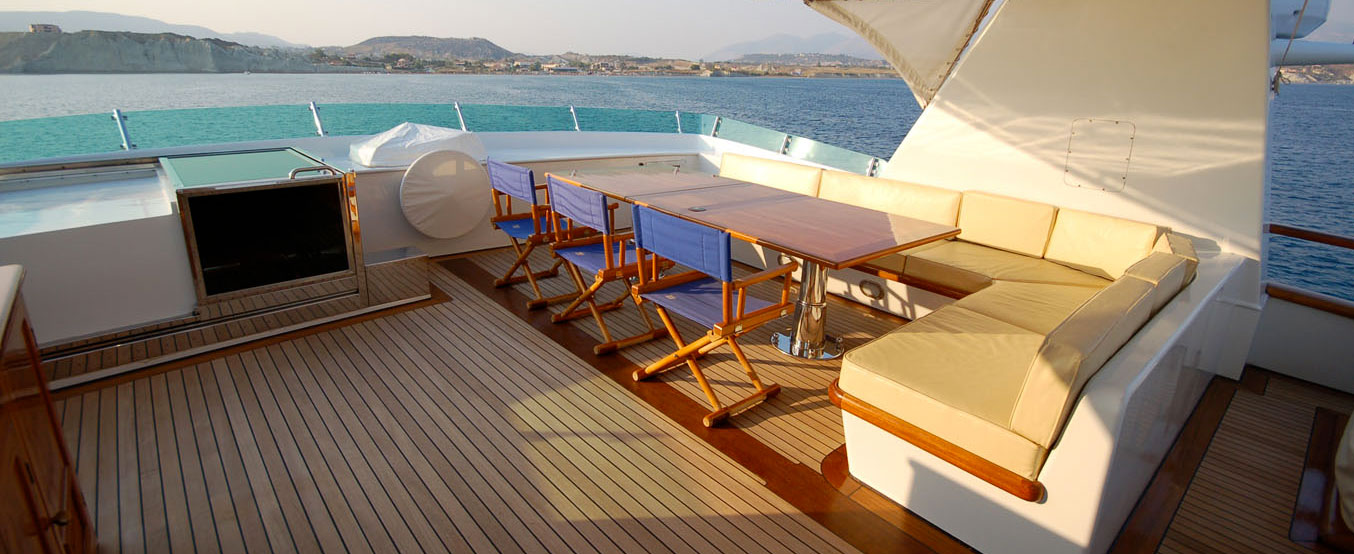 Services
PLOUTIS YACHTS, with an experience of 48 years in custom made yachts, along with its technical staff provides its customers with a wide range of services including:
DESIGN – TANK TEST – NEW BUILD – REBUILD – REFIT – REPAIRS – INTERIOR CONSTRUCTIONS – MAINTENANCE – SHIPYARD FACILITIES – DOCK FOR REPAIRS – MARINE EQUIPMENTS – MANAGEMENT AGENCY – CHARTERS – SALES
Ploutis Yachts' staff consists of:
NAVAL ARCHITECTS – YACHT DESIGNERS – MARINE ENGINEERS – EXTERIOR STYLING DESIGNERS – INTERNAL STYLING DESIGNERS – CONSULTANTS – SURVEYORS – VALUERS – SUBCONTRACTORS – TECHNICAL STAFF.
We also have a close cooperation with professional designers and engineers from all over the world.
All stages of our work (designs, preparations, ship building/rebuilding) are under the close surveillance and approval of the classification societies, according to all regulations.
PLOUTIS YACHTS can undertake the building of your yacht at a very low cost addressing to shipyards in Greece or elsewhere in the world. The construction can be based on designs of our company or of every other naval architects of your choice.
You can visit us on our site www.ploutis-yachts.gr. where samples of our work are
displayed. We are always at your disposal so as to arrange a meeting where we can discuss, along with our skilled staff, everything concerning the yacht of your preference. In accordance with your personal needs and character, we can then
conclude together on the most suitable option for you.
Here are the types of yachts as well as boats that we can build for you:
MOTOR YACHTS
MOTOR BOATS
SAILING YACHTS
MOTOR SAILERS
CLIPPERS
KARAVOSKARO
WORK BOATS
DAY CRUISER BOATS
PATROL BOATS
RIB BOATS
All constructions, rebuilds and repairs are performed with materials certified by the classification societies such as: STEEL – ALUMINIUM – TRADITIONAL WOOD CONSTRUCTION – LAMINATE WOOD CONSTRUCTION AND GRP.